I'am using this outrunner motor: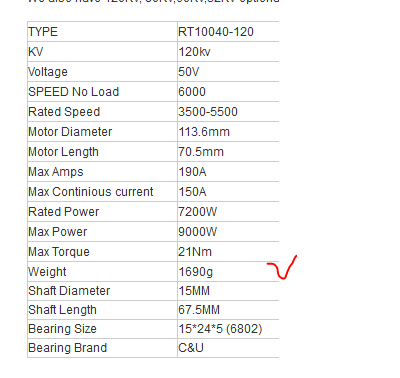 When using Vesc FOC Wizard, it asks for motor weight : Medium outrunner ~750g  or Large Outrunner ~2000g
Which could be the best for my motor that is 1690g ?
I have used Medium Outrunner and seems running pretty good but low torque ability. 
I would like to know if it could perform better if I choose "large outrunner". The software warns about the risk of destroy the motor choosing  too bigger motor so I am not confident to test this.
Any suggestion ?
Thank you
Massimo