Hi, 
I have extracted: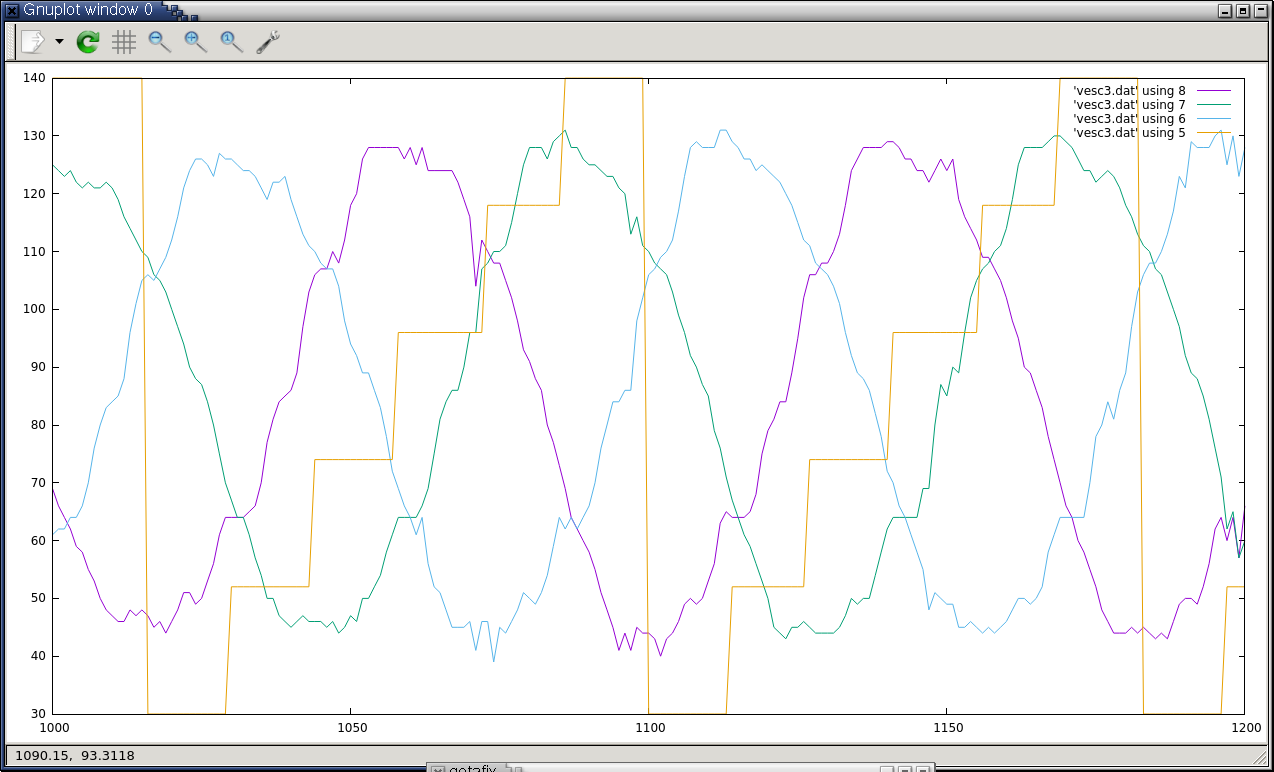 from my own VESC. Here we can see the positions where the hall sensor changes state. 
Now on the VESC6 I get: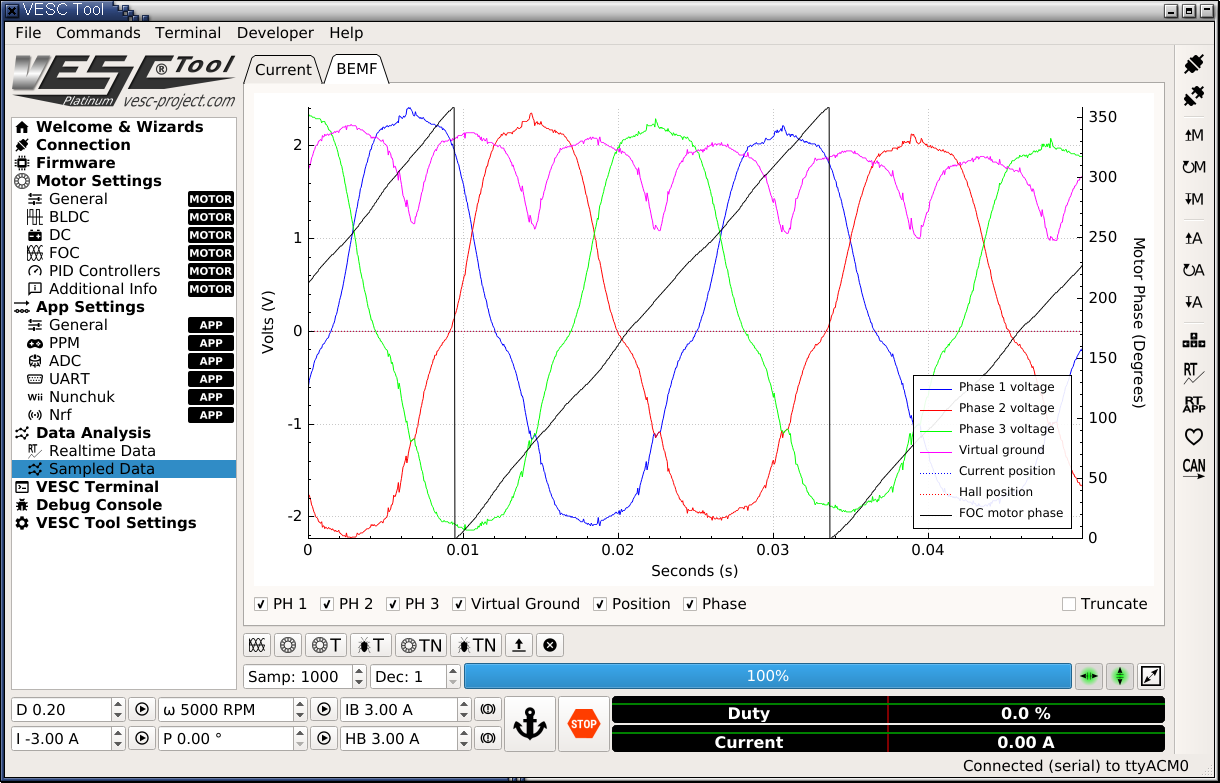 where the observer seems to track the BEMF pretty nicely. However when I do: "detect hall sensors" I get a generic: bad result recieved. I need help figuring out what is wrong.... When everything works, VESC-tool is nice, but when things don't work, it doesnt' provide enough hints to figure out what is wrong. 
In the case at hand, I have tested with my scope that the hall sensors provide reasonable data. So I would like to see that the VESC also thinks that all three signals are moving up and down. So for example, the plot above, with BLDC_HALL_TABLE[threebitshall] would be useful to see. If say one signal is not coming through, that would be easy to spot: Only four entries used. 
Edit: added my terminal command that allows me the extraction of the first picture. I see: 
0 0 0 (0/0) 0 32 76

0 1 0 (2/2) 0 78 37

0 0 0 (0/0) 81 0 33

1 0 1 (5/5) 39 0 77

0 0 0 (0/0) 0 38 81

0 1 0 (2/2) 0 82 45

 
so evidently something is wrong with my hardware. But it would be nice to have some help from  VESC-tool in finding this....