Hello i am completely new to this Forum and also not at all experienced with using VESC´s  i have got this 200A 75V Vesc compatible ESC that i need a little help with. I know it is massively overpowered, but i would like to passively cool it, so it should be okay for my application. I want to drive a Sensored Ebike Hub Motor with it and have no idea how to solder the Sensor wires to the strange connectors, that came with the ESC. Also my information is pretty limited, the only things i can give is a Picture from the sellers website, that shows a pinout for all the connectors.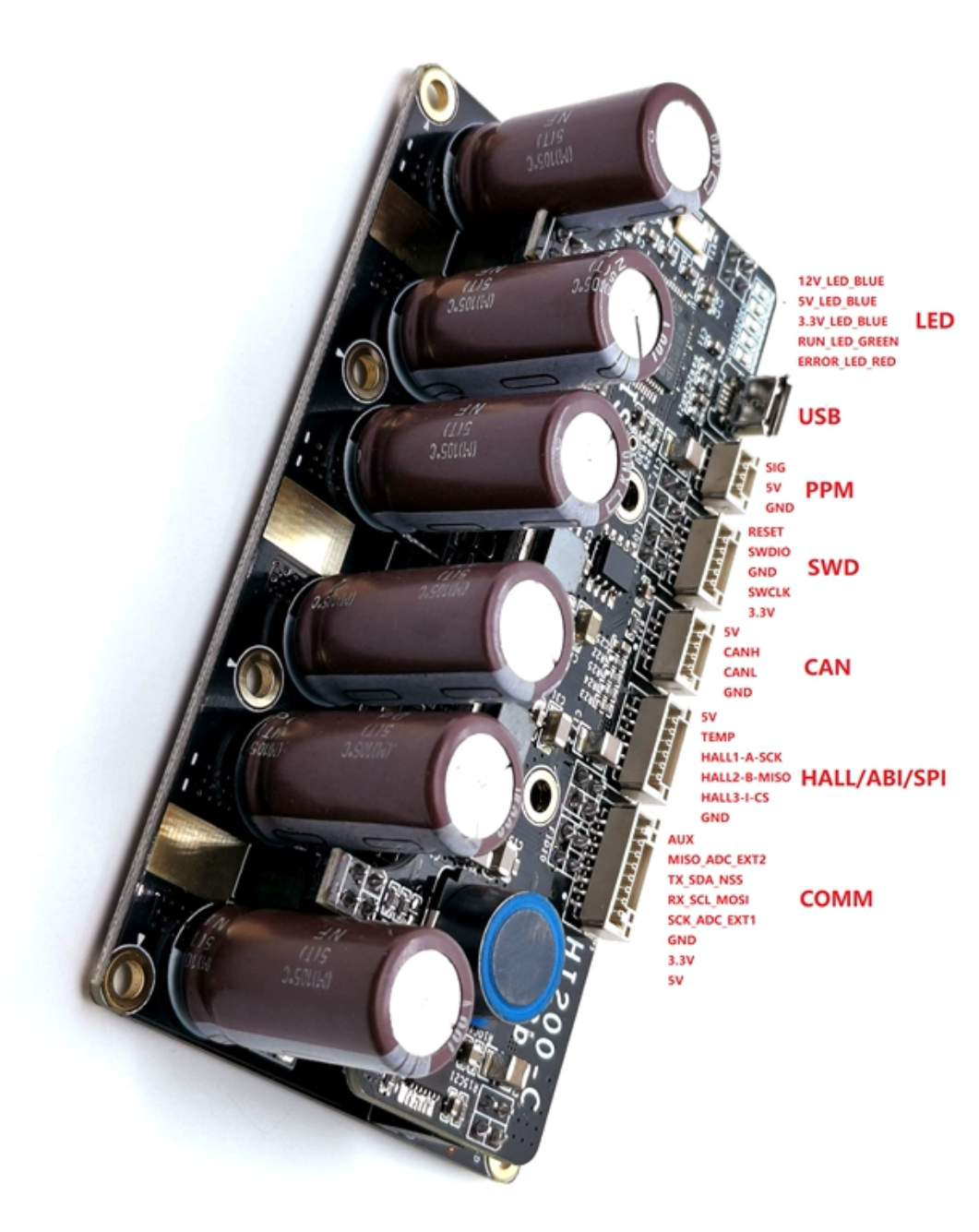 Link to the Seller: Go-FOC HI200/HI100 4-16s 75V 300A electric Surfboard Electric Motorcycle Electric kart bicycle ESC VESC - MakerX (makerx-tech.com)
Link to my Motor:1500W 26" Elektro Ebike Conversion Kit Hinterrad 48V Elektrofahrrad Umbausatz | eBay
As a little extra i also tried to install a Bluetooth module from flipsky to my ESC, but again i ran into problems with the pinout. 
Link to my BT Module (Similar to my bt Module): Goolsky FLIPSKY BT Wireless Modul basierend auf dem nrf51 vesc Projekt für VESC4 VESC6 ESC: Amazon.de: Spielzeug
Background information: my Battery is a huge 14S 7P liion Pack with the nice 3350mah(3500mah) sanyo cells installed. As a power throttle i am completely flexible, as long as it fits to my bike and my main priority is just to adapt the strange sensor connector to the ESC´s connector, without breaking anything.
Thanks for your help in advance.
Sincerely Moritz